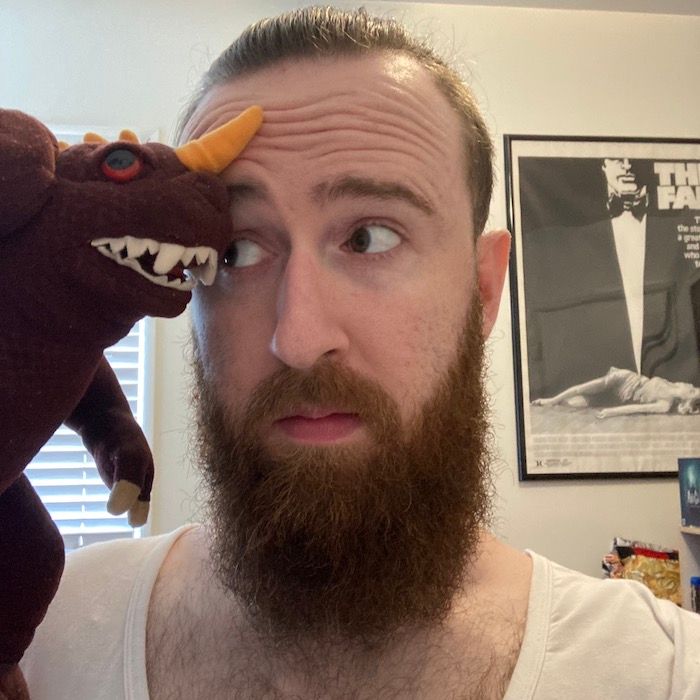 Brennan Klein
2708 articles published since August 26, 2021
Author Details
Brennan Klein (he/him) is a senior news writer at Screen Rant, host of the Attack of the Queerwolf podcast, and contributor at Alternate Ending. He has been writing and podcasting about pop culture (especially horror films) for over a decade at platforms including Blumhouse, Fangoria, Dread Central, The Backlot, and Arrow in the Head.
Industry Focus
Brennan has a deep passion for writing about horror and slasher franchises including Scream, The Conjuring, Chucky, Halloween, Elm Street, and Friday the 13th. However, he has a wide range of knowledge of movies and television across all genres, especially You, Heartstopper, Sex and the City, The Muppets, Godzilla, Mad Max, The Office, and Friends.
Favorite Media
Brennan's most recent favorite movies and TV shows include The Other Two, What We Do in the Shadows, And Just Like That, Party Down, Scream VI, Barbarian, Fall, Smile, Orphan: First Kill, and Barb & Star. His favorite authors are Junji Ito, Jane Austen, and Agatha Christie, and his favorite directors are Wes Craven and Pedro Almodóvar.